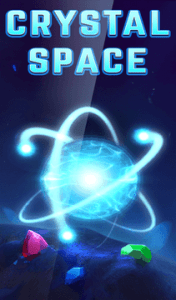 Falling Gems is a free slots game unlike any other. Where other free slot machines have three reels or five reels, Falling Gems has nine. Where others have three rows of symbols, or occasionally four, Falling Gems has five. And Falling Gems has incredible and revolutionary new ways to win at slots: three in a row. That means you can forget about paylines and forget about left-to-right or right-to-left reels; all you need is three of the same gem adjacent on a line — horizontal or vertical — and you're a winner. And if you get more than three—if you get four or five or even nine of the same gem on a line—you win even more fabulous G-Coins in this wild free vegas slots game.
And that's not all. Aren't you wondering why they call this social slots game "Falling Gems"? Simple. It's because after every winning spin, the winning gems fall off the social slot machine screen and new gems fall into their place. The process repeats until there are no more winning combinations, and it means you can score a lot of wins from one spin of the reels.
And finally, let's talk about Energy Balls. Collect ten of them and you get ten free spins. It's as simple as that. So for a high-energy high-fun free casino slots experience, play Falling Gems today!
ICONS PAYTABLE


Golden Topaz. Glowing like a fire in the sun.


Garnet. Its beauty shimmers through time and space.


Emerald. The most enchanting green in the world.


Sapphire. It embodies the coolness of the sea and vastness of the heavens.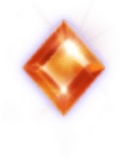 Opal. It will light up your life and illuminate your dreams.


Ruby. You can feel it pulsate with the power of life.


Amethyst. It contains the key to a healthy mind in a healthy body.


Diamond. It radiates the cold beauty of absolute perfection.
Energy Ball. Unleash the explosive energy of the atom. Collect 10 Energy Balls and you get 10 Free Spins of the slot machine.