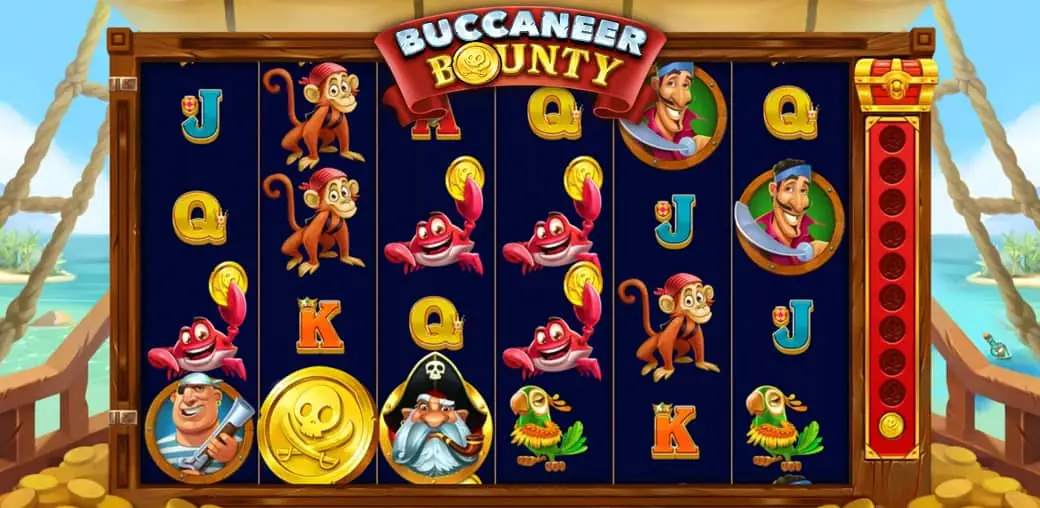 All hands hoy! Let's sail the seven seas in search of loot in the Buccaneer Bounty free online slots game. This 4096 ways slot gives plenty of chances to play for big wins with its special Canon Shot feature. As well as being fully equipped with other standard features like wilds, scatters and free spins to keep you pillaging those pieces of eight!
Pirate free slots are among the favored fantasy themed games in the online casino world. In Buccaneer Bounty, you'll find not just the features are entertaining, but the graphics as well. The crew is on deck and ready to set sail for distant lands and lost treasure.
Vegas slots features are highlighted in this savvy slot. When enough scatters land, you'll hit up to 250 free spins. In addition, there's a retrigger feature to keep the free spins rolling. Plus, there's a collect symbol which opens up Super Spins when you've reached the total amount needed. You can monitor your progress as you play with the meter above the reels.
As usual in free slots, the wilds replace other symbols, plus act as a winning symbol during the bonus feature Canon Shot. When the canon symbol lands, this feature is activated and all symbols are blacked out. The canon will fire onto these spots awarding up to 10 winning symbols! If multiple symbols appear, the captain chooses the winner. A wheel will spin to determine which symbol pays.
Batten down the hatches! The epic wins in this social casino game will keep you spinning for booty even during stormy weather! With all those free spins and Canon Shot buzzing on deck, you'll have to lighten the ship's load to get home! Weigh anchor and hoist the mizzen with Buccaneer Bounty today!
ICONS PAYTABLE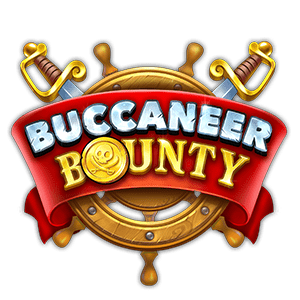 The colors of the game are reflected in the Wild symbol. When it lands it delivers wins as wild as the fun!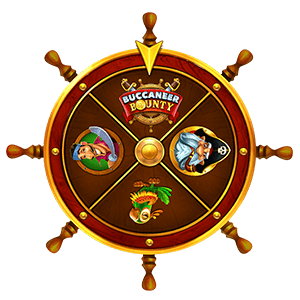 The Captain's Wheel decides the fate of your win. You won't be forced to walk the plank, but keep your fingers crossed in your favor!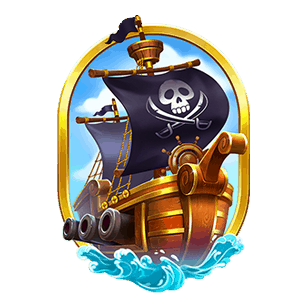 This Man-o-War is prepared for battle. The battle on the reels. Watch the Canon Shot land and increase your plunder!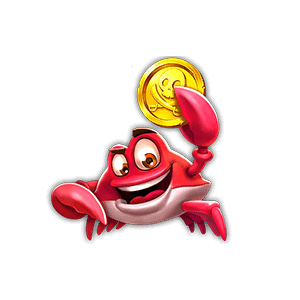 Crabs are known to love shiny objects. Luckily this one doesn't do much harm, rather he helps as a paying symbol.


Polly want a cracker? This one wants gold, lots of it! Mind ye words when this critter hits the reels!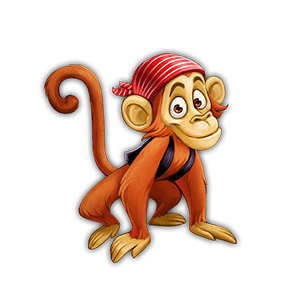 Always one to add tom foolery to the mix, this little monkey is a great ship mate for ye treasure seekin!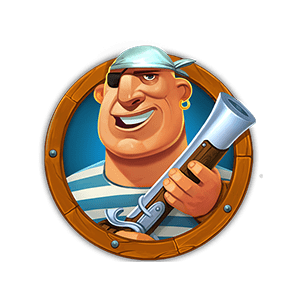 Here's a loyal companion to help protect the ship's haul. He's got yer back as a high paying symbol.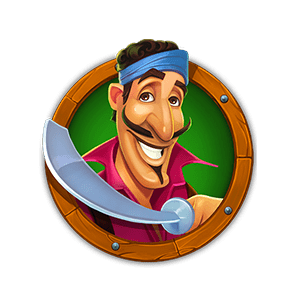 Rumors abound on this swashbuckler. He seems trustworthy as a paying symbol, but he's got nothing to lose.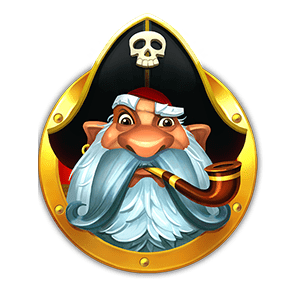 All hands on deck! The Captain is in charge of you scallywags. You better be good at following orders!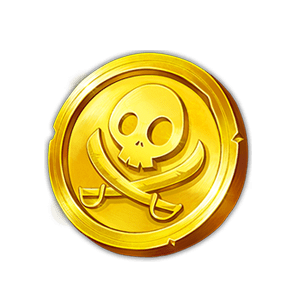 And here we have the lucky gold doubloon ready to reward with multiplied winnings and Free Spins!