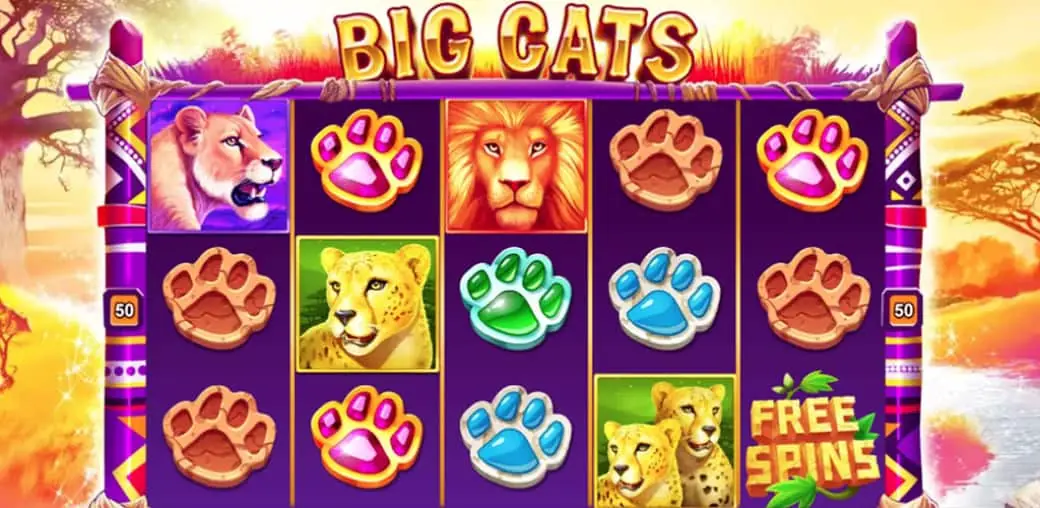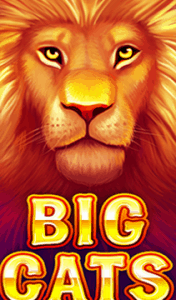 The big cats are among the most magnificent of all the creatures on Earth. The mere sight of one of these powerful predators — lions, cougars, cheetahs, and tigers — is enough to inspire terror in the other animals and awe in the eyes of us humans. And now you can join them in the Big Cats social slots game at Gambino.
The Big Cats free slots machines have five reels and fifty paylines and beautiful graphic images of the big cats along with a Scatter Symbol and a Wild Symbol. Most exciting is the Split Symbols feature, which can split a big cat symbol into two — or, during the Free Spin rounds, even three — images of the same big cat. The result is that you can hit a combination of 10, or even 15, winning symbols on a payline. And that means Big Wins for you in the free slots casino.
There is no time like the present! Put on your safari hat, let out a mighty roar, and play free slots for fun with the lions, cougars, cheetahs, and tigers. It's an exciting social slots casino adventure!
ICONS PAYTABLE


Lion is known far and wide as the King of the Jungle, even though he actually lives in the grassy plains and savannahs of Africa. In any event, this powerful hunter with the noble mane has earned the title of King of whatever realm he chooses to rule.


Cheetah, native to southern and eastern Africa and also parts of Iran, is the fastest land animal in the world. With his spotted coat, he is easily confused with the leopard and the jaguar, but they are actually distinct species.


Cougar — also known as mountain lion, puma, panther, or catamount — is found throughout North and South America. He comes out to hunt at twilight, just as the rest of us are settling in for the evening.


Tiger, the largest member of the cat family, reigns as the King of South Asia. With his black stripes on orange fur, along with his glimmering tiger eyes, he cuts a striking figure wherever he goes.


A walk with the wild cats is the ultimate walk on the wild side. This Wild symbol replaces all other symbols, except for the scatter, to give you more wild wins on the Vegas slot machines.


All the cats love catnip. You'll love it too: these aromatic Catnip scatter symbols will award you up to 20 Free Spins of the slot machine reels.
Paw prints. Almost as impressive as the big cats themselves, their paw prints tell us a lot about where the cats have been, what they have been up to, and where they are headed next.