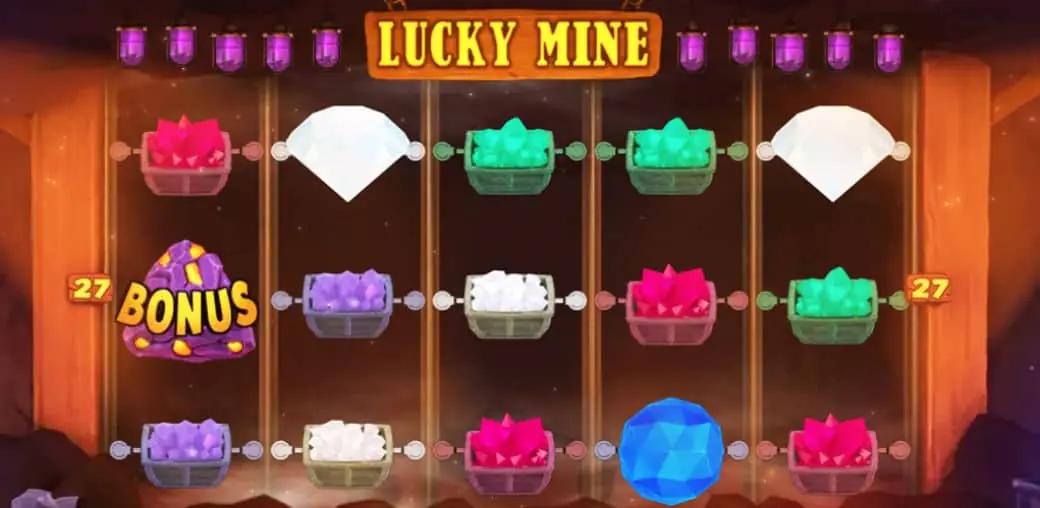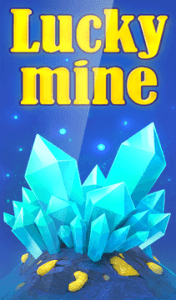 Lucky Mine is the luckiest mine in the world. Just imagine a mine where you can find rubies and emeralds and sapphires and diamonds. To find even one of these precious gemstones takes quite a bit of luck, but to find all of them in one mine is unbelievable. In fact, there is only one place in the world where you can find such an incredibly lucky mine, and that is in the Lucky Mine free slots game at Gambino.
In addition to the fabulous rubies and emeralds and sapphires and diamonds, you can also find Magic Stones and Bonus Stones. These stones are so rare, they are found nowhere else in the world beside the Lucky Mine social slot machine. Magic Stones give you ten Free Spins of the reels, while Bonus Stones activate the exciting Bonus Game where you can win loads of Bonus G-Coins. They can both bring you lots of luck in the Lucky Mine, as does the Wild Miner's Helmet with its bright headlight that enables you to see all the wonderful treasures in the free social slots casino.
There's no reason to hesitate. Strap on your lucky Miner's Helmet and come get lucky with Lucky Mine free vegas slots. It's a gem of a game.
ICONS PAYTABLE


Ruby. This blood-red mineral pulsates with intense and passionate beauty.


Emerald. The most beautiful, the most intense, the most radiant green imaginable: that's emerald green.


Sapphire. As soothing as a clear blue stream and as steadfast as a true blue friend.


Diamond. A diamond is a girl's best friend (and a boy's best friend too).


Magic Stone. They gleam, they glimmer, they shimmer, they shine. Collect 10 of them and get 10 free spins.


Miner's Helmet. It illuminates all the dark corners of the Lucky Mine and substitutes for other slot machine symbols to create winning slots combinations.
Bonus Stone. Three of these beauties take you straight to the Bonus Game, where you can pick a stone to crack open and collect all the Bonus G-Coins hidden within.