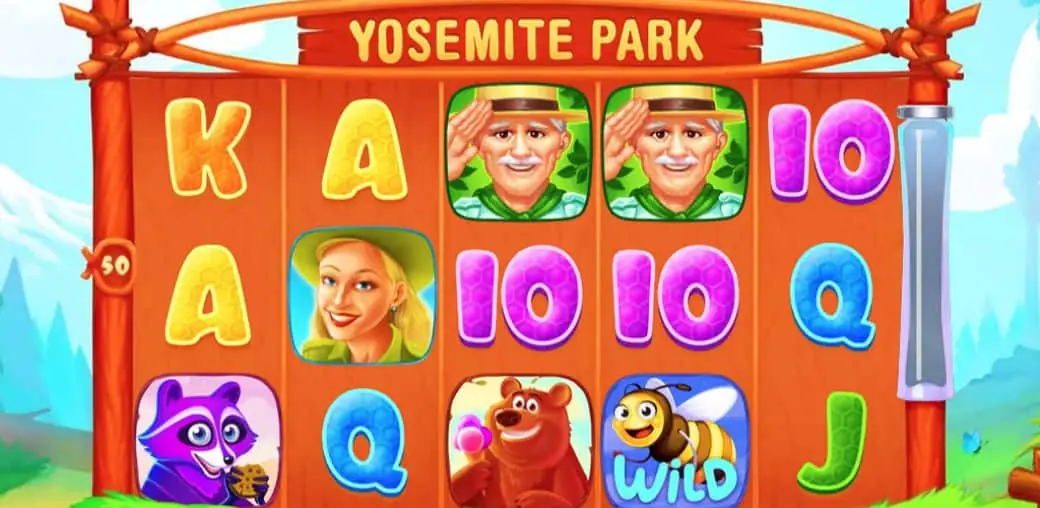 Yori bear is up to something fishy again! With the help of his friend – Cookie, the racoon, he will no doubt try to outsmart Ranger Jason and Forester Jane again! Can the fluffy duo get their paws on sweet-sweet honey? Play this slot and find out yourself!
It's summer time. This means a lot of campers for Yori bear to steal sweets from… And even if this fails, Yori bear still knows where to get some honey for him and his friend Cookie the racoon.
Forester Jane hopes that this year no roaming bears or thievery racoons will disturb camper's rest. Her hopes are about to be shattered…
He serves and protects Yosemite park from vandals, forest fires and occasionally bears…
Cookie loves what all Raccoons love – washing stuff, eating stuff and, of course, stealing stuff. And that's what he and his friend Yori bear do best!
Be careful – not only honey is inside, but bees too! Spreading Wilds turn random adjacent symbols into a Wilds.
A whole pot of delicious honey and it's all yours! Scatter will give you up to 20 Free Spins!
Honest hive worker, who doesn't like forest animals stealing his honey. Wild replaces all symbols except for Scatter and Collect.