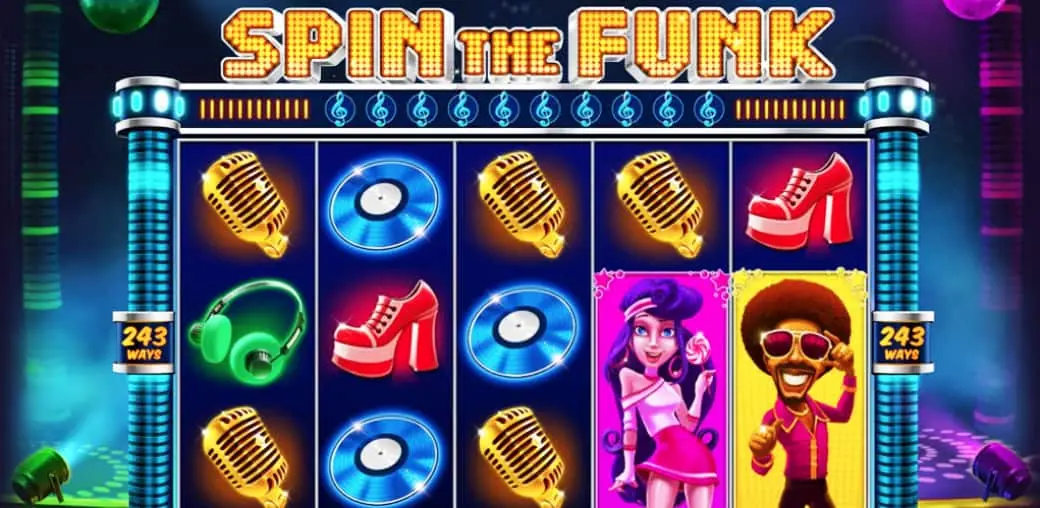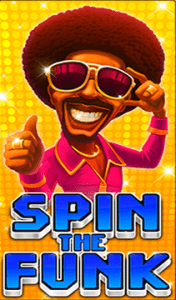 It's the 1970s all over again. Disco Fever is gripping the nation, and Gambino is leading the way with the Spin The Funk social slots game. The night is young, the music is hot, and the dance floor is waiting, so come show off your funky disco moves while you play slots for free and spin the funk.
This groovy vegas slot machine has 5 reels and 243 ways to win. It has a Disco Ball wild symbol and a Free Spins scatter symbol. It has a Cocktail bonus game: pick a cool refreshing cocktail and reveal the bonus multiplier. And a Collect game: collect ten Music Notes and win a big G-Coins Jackpot. And most important, it has the personalities. Disco Dan, Susan, Autumn, Russell and Donna — these charismatic dancers are the star attractions of the famous Club Soul disco and of the great Spin The Funk free slot machine. All that's missing is you!
So let's party like there's no tomorrow! Dance the night away with Spin the Funk free slots games! You'll be feelin' groovy all night long!
ICONS PAYTABLE


Disco Dan was born on the dance floor and never left. He is the beating heart of the party and the neon soul of fun. Watch his crazy moves and bust out on your own!


Susan is always on a roll. An innocent at heart, she just wants to have fun and enjoy the sweet things in life. All who meet her are instantly charmed.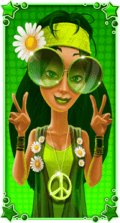 Autumn is the original flower child. Peace, love, and understanding — along with crazy disco dancing — those are her mantras.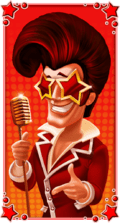 Russell is the man with the stars in his eyes. The ultimate charmer, few can resist his brilliant smile, his silky voice, or his upswept hair.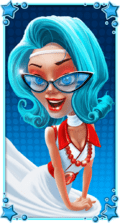 Donna is the lady in white. When you see her get down and party on the dance floor you'll agree that this uptown girl is no stranger to the boogie.


The Headphones keep the music in and they don't let the fun escape.


The Microphone transmits the DJ's smooth alluring voice to everybody in the club.

The Record holds all that groovy music within its precious vinyl grooves.


These Shoes were made for dancing, and that's just what they'll do!


The Bonus Cocktail is cool, refreshing, and intoxicating and it rewards you with big multipliers.


The Wild Disco Ball can appear at any time. It dazzles your eyes and symbolizes the entire disco era.


The Free Spins Scatter awards up to 10 Free Spins and can even trigger more Free Spins during the Free Spins.


Musical Notes: Collect 10 of them and collect a gigantic G-Coins Jackpot.
The Sticky Wilds appear only during Free Spins. They remain on the reels until all the Free Spins have been spun.