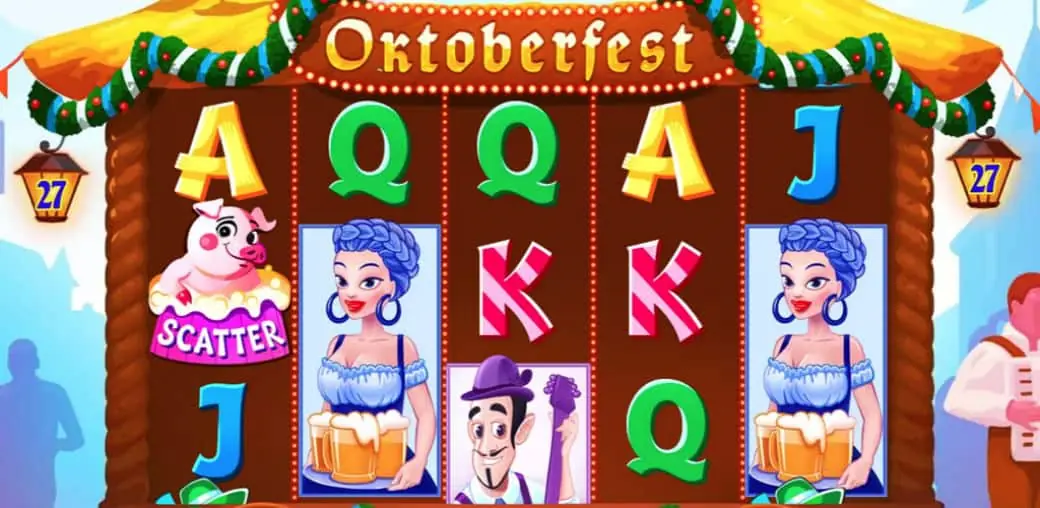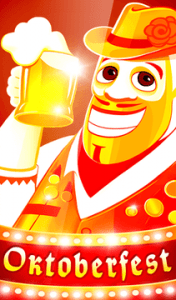 It started centuries ago as a royal wedding celebration in Munich. Now it is celebrated around the world as a two-week festival of beer, food, beer, music, beer, friendship, and beer. So grab yourself a cold one and join the festivities with the Oktoberfest free slot game at Gambino.
Oktoberfest has 27 paylines and – most unusual in a casino slots game but very advantageous to the player—you can win with matching symbols running left-to-right or running right-to-left on a payline. The slot machine symbols depict a selection of the various colorful characters you are likely to meet at the real Munich Oktoberfest, along with some of the animals they bring in for entertainment. The Pig is a scatter symbol who gives you free spins, the Dog is a wild symbol, and the Horse is an extra wild symbol during the Free Spins rounds. Each of the characters springs into colorful animated action when it completes a winning slots payline, and that glorious oom-pah music from the brass band in the background makes the Oktoberfest complete.
You don't have to wait till October, you don't have to travel to Munich, and you don't even have to drink any beer. Three-hundred-and-sixty-five days a year, twenty-four hours a day, beer infused or cold stone sober, you can always enjoy Oktoberfest at Gambino Social Slots Casino. Join the celebration!
ICONS PAYTABLE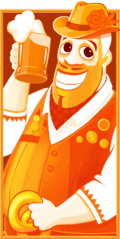 Karl the baker. Nothing goes better with beer than fresh hot salty pretzels from Karl's bakery. And, of course, nothing goes better with Karl's pretzels than a cold foamy mug of beer.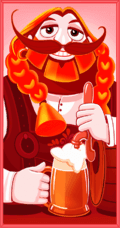 Jacob the bartender. You can tell from the bells in his beard that Jacob is a jovial fun-loving fellow, and nothing is more fun than serving up frosty mugs of beer to the Oktoberfest revelers.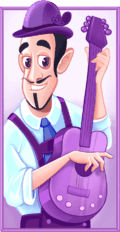 Emil the musician. His beautiful songs are instrumental in creating the festive atmosphere that makes Oktoberfest so special. Get up and dance, or sit back and listen.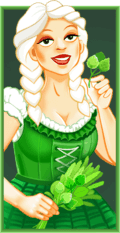 Frida the brewer. Nothing but the best for Oktoberfest. Frida personally gathers the best hops in the Bavarian countryside in order to brew the best beer in the whole entire world. It tastes a little like happiness!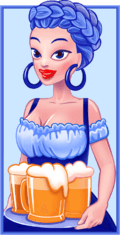 Greta the waitress. Her warm smile and cold beer make all the Oktoberfest customers happy, and making customers happy is what makes Greta happy.


Piccadilly the pig. Some pigs become Oktoberfest sausage, but lucky Piccadilly gets to run around and amuse the children with her antics while also amusing the social slots players with the Free Spins she hands out.


Dillinger the dog. When he is not sneaking around stealing sausages from unsuspecting Oktoberfest partygoers, Dillinger is going wild, replacing other icons to create winning slot machine paylines.

Horace the horse. He adds to the fun with horseback rides for children and grownups and, during Free Spins only, he appears as a second wild symbol for even more fun.