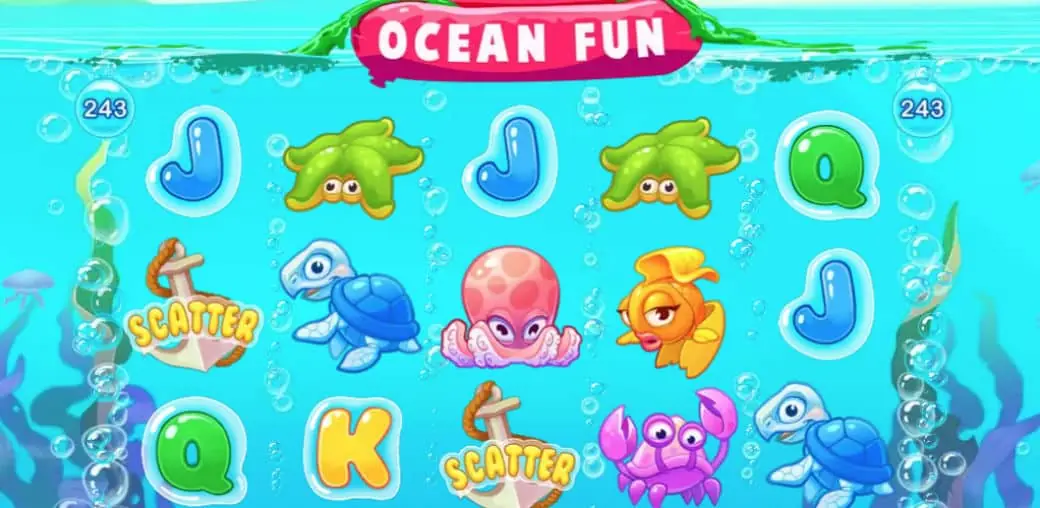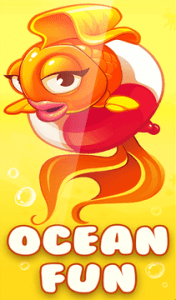 Dive under the sea for an ocean full of fun with the Ocean Fun free slot machine. It's the deepest, wettest, and splashiest machine in the whole social slots casino. You'll meet lots of wonderful underwater friends while you spin the reels and win G-Coins in this delightful deep sea slots adventure.
Ocean Fun free casino slots has 5 reels and 243 ways to win and is populated by the most adorably endearing sea creatures in the world: the goldfish, the octopus, the crab, the turtle, and the starfish. Each sea creature has a unique aquatic personality that shines through in the colorful animated graphics of this fine social slots game. There is also an Anchor scatter symbol that triggers a round of free spins, a Buoy wild symbol that replaces other symbols to create winning combinations, and an Oyster — with a precious pearl! — that triggers the enticing Clam Dig Bonus Game.
Don't be a landlubber! Take the plunge today! Play Ocean Fun free casino games for unrivaled underwater entertainment and a chance to win boatloads of Gambino G-Coins!
ICONS PAYTABLE


Goldie. How could she not be vain? She's beautiful and she knows it.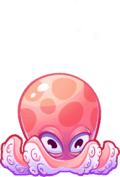 Oscar. He's so affectionate, he wants to give everybody an 8-armed hug.


Chris. He can dance the night away: forwards, backwards, or sideways on the ocean floor.


Tom. He's so shy, you have to be extra patient to draw him out of his shell and make friends. But it's worth the effort.


Stacy. She believes she's the star of this social casino game and guess what? She is.


Buoy. It's a lifesaver for the drowning, a plaything for the eel, and a wild symbol for the free Vegas slots player.


Anchor. Long a symbol of stability, it is now also a symbol of Free Spins excitement.


Pearl. It's perfectly round and lustrously smooth and it triggers the exciting Clam Dig Bonus Game.