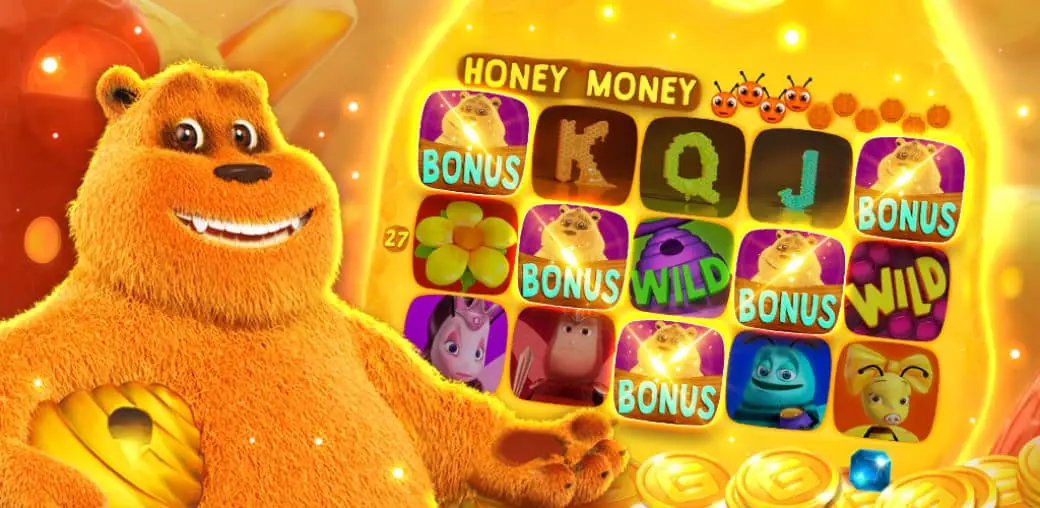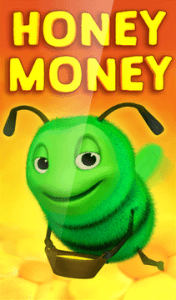 Every day is a busy day in the hive. The Queen Bee has her hands full with work as it is, and when Benny Bear came to sample some the of hive's delicious honey, she understood that today will be anything, but boring.
Meet the hard-working bees, and the lazy drone, who are just buzzing with an effort to deliver the delicious honey home.
Help Benny Bear steal the sweet, sweet candy from the hive in an exciting bonus game! Taste this machine and turn honey into gold! Your gold!
ICONS PAYTABLE

She always wanted to be the queen, just like Queen Bee. She saw a handsome bee named Drone today and she just can't get him out of her stripy head! If only this bear would leave so it's a little more quiet, then she could pull herself together and set her priorities straight…

His duty is to protect the Queen Bee and the hive from any intruder. But what if the intruder is just too big, too hairy and calls himself Benny Bear?

What's with all this ruckus? Drone just found a perfect place for a little nap and a nice hiding spot from Queen Bee and her guards. Now it turns out some bear wants to bring the whole hive down! Will Drone be able to take his nap?

The ruler of the hive. Sometimes she is just too cruel to her working bees, but how else can she make them compete in the everyday fight for survival? Today she has two problems that require her attention, Benny Bear wants to steal some honey and Drone is lazing around instead of doing his job like any other self-respecting bee. Can you help Queen Bee get her hive in order?

An honest gear in the hive machine. He likes to bee useful and will do anything Queen Bee asks. If only there were more like him.

Help Benny Bear get his pawns on some sweet, sweet honey… Choose the right hives and get up to a X10 multiplier!

Time to work! Collect all the symbols to win the huge flower Jackpot!

The ultimate prize for any bear! If only those pesky bees learnt to share! Taste some of the sweet glory and enjoy 10 Free Spins!

Bee's home, workplace and honeybank, protected from any robber-bear. Or is it? It can turn any random adjacent symbol to the wild. Isn't it sweet?

A bee's home, workplace and honeybank is protected from any robber-bear. Or is it? The Spreading wild turns random adjacent symbols wild. Isn't that sweet?