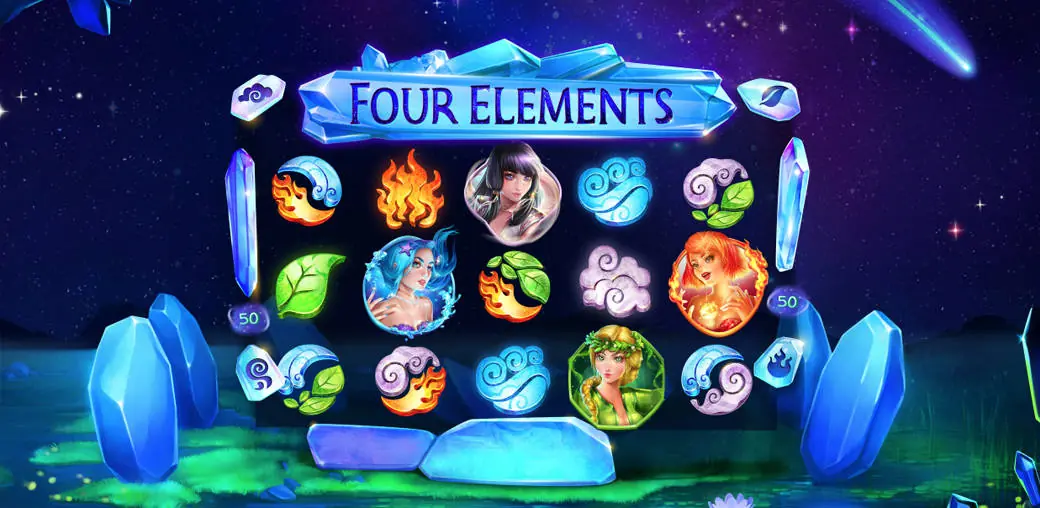 One of the central beliefs of Western astrology is that the universe is made out of four primary elements – Earth, Fire, Air and Water. Each has its unique features but all of them combine to give a united universe. Following this theme, the Four Elements slot machine has 5 reels and three rows set on a backdrop of a starry night surrounded by gleaming crystals. Played on a massive 50 paylines, the wins are big and come often.
Any winning combination, with a high symbol, will light up the corresponding element which is shown in each corner of the reels. 10 free spins are triggered when you light up all the four elements. The main bonus feature of the Four Elements free slot is the free spins. Landing a winning combination that does not consist of any of the high symbols, or a non-winning combination, will turn off any lit elements.
When you play through the free spins rounds, only the high and mid symbols appear on the reels. High symbols land on reels 1, 3 and 5, while mid symbols can appear on reels 2 and 4. Mid symbols combine two elements that can complete a high symbol win.
Take a chance… Your big win could be written in the stars, so start spinning and winning on the Four Elements free slot now!
ICONS PAYTABLE

Lady Fire is the most dynamic and entertaining of the elements with a natural intensity and mystery that should entice any slots player. It also helps that landing 5 of these symbols and the other top icons will multiply your bet by 100x.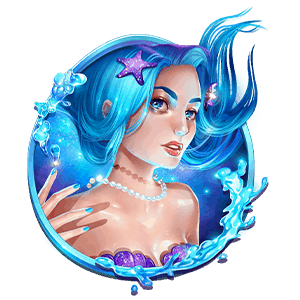 Lady Water represents a constantly flowing element that may not always appear to be in motion. Like Lady Fire, she makes this Vegas slot machine a winner.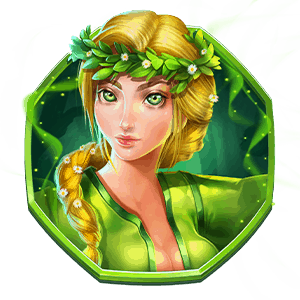 Lady Earth is reliable and stable, yet always on the move, rewarding those who persevere and work hard.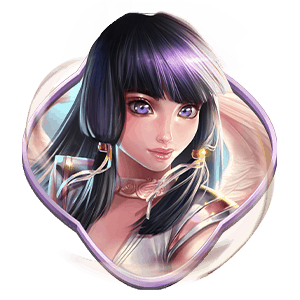 Lady Air is constantly on the move and tricky to find but pays out handsomely if you keep on spinning the reels of this Las Vegas style slot.