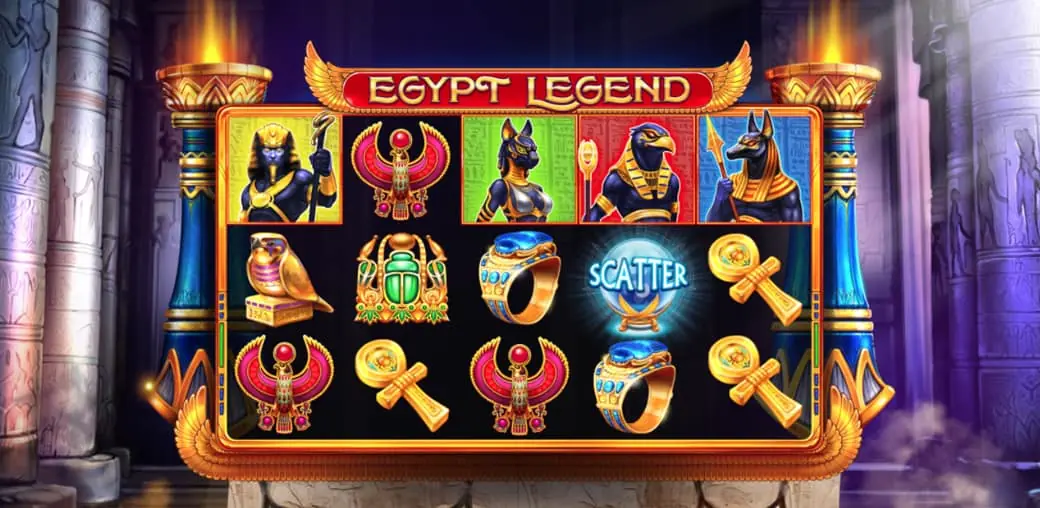 The ancient Egyptians believed that there were legendary gods who acted as spirit guides for both their living and departed Pharaohs. The gods provided protection both on earth and on the path to the afterlife. Egypt Legends is a 5×3 legends casino slot that is based on an ancient Egyptian theme, with the reels placed on a background of an opulent palace setting. This unique and exciting Egypt slots game has 9 paylines, giving you plenty of chances to follow these mythical deities to the treasures that they guard within the pyramids.
The game has a magic blue orb that acts as both the game's scatter and wild symbols. When used as the wild symbol, the orb may appear on any of the 5 reels and can replace any other symbol on a payline, except the Special Expanding Symbol when the feature is activated.
In addition, landing 3 or more scatters when playing this online casino slot will trigger a round of 10 free spins. Landing scatter symbols will pay out total bets as follows: 3 scatters = 2x total bets; 4 scatters = 20x total bets and; 5 scatters = 200x total bets. You may also trigger additional free spins when playing through a free spins round.
An intriguing and unique feature is the Special Expanding Symbols that is randomly selected before the start of a free spins round. This special symbol can expand to cover one or more reels after paying out a win. The expanding symbol pays out on all lines as any regular symbol as well as on non-adjacent symbols. The Special Expanding Symbol is triggered when you land enough symbols for a win.
With exciting gameplay and many different ways to win, you need to enter the mythical world of the ancient Egyptian gods, spin the reels and win with the Egypt Legend slot today!
ICONS PAYTABLE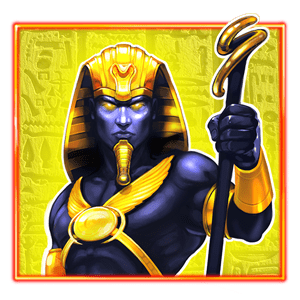 Osiris is the god of the afterlife and of rebirth. He was also believed to be responsible for life and prosperity and, as such, offers you the biggest wins in this Egypt casino themed slot.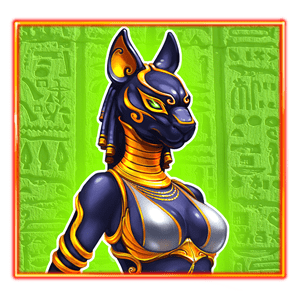 Bastet was a fierce lioness warrior goddess of the sun and later she changed into the cat goddess A much beloved and revered deity, she can also make it easy for you to win some huge payouts.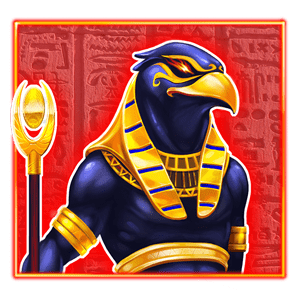 Horus the falcon was Osiris' brother. Egyptian sailors would often paint his symbol on their vessels to ensure their safety on treacherous seas. Landing five symbols on a payline gets you a win that is 750 times your wager.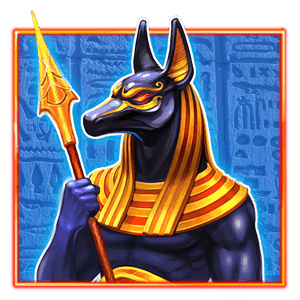 Duamutef is one of the most commonly depicted of the ancient Egyptian wolf gods in modern art. Land five symbols to get your bet multiplied by a massive x500.