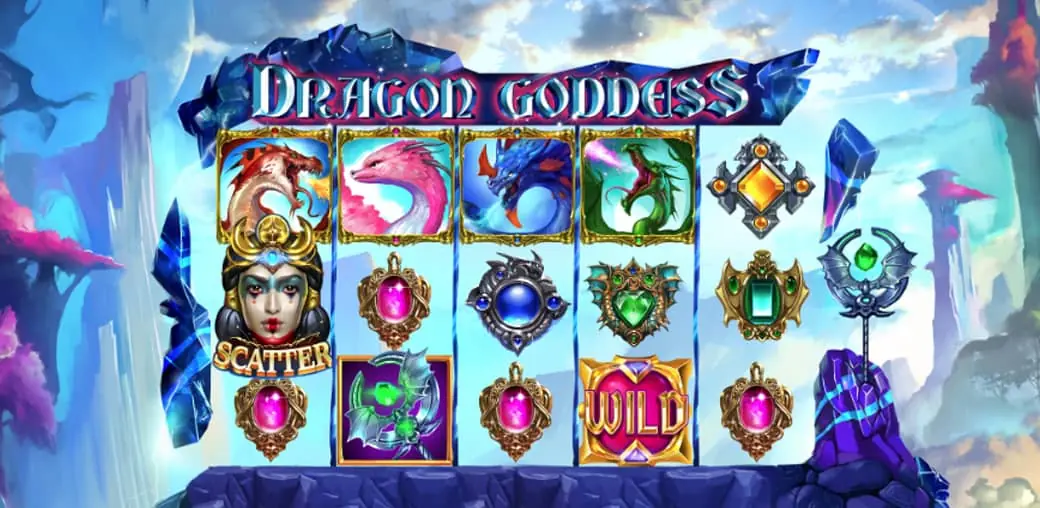 As a common feature in folklore from around the world, dragons are among the most popular mythical creatures, and are the theme of Dragon Goddess slot from Gambino free casino. This 5×3 slot is played on 20 paylines and features the supremely powerful draconian goddess Tiamat and a variety of dragons and amulets from mythical stories.
The goddess herself is the scatter symbol and may appear on reels 2, 3 or 4. Landing 3 of the goddess symbols triggers 10 free spins. In turn, the free spins make special magic rod symbols appear. Styled like a Las Vegas Slot, Dragon Goddess boasts a golden wild symbol which can replace any of the other symbols except the scatter and the magic rod.
The key bonus feature of this dragon casino slot is the Magic Goddess touch. It is triggered any time you land 3 or more of the magic rod symbols. Each of the magic rods will then activate a symbol adjacent to it. All of the magic rod symbols as well as the adjacent activated symbols will then convert into one of the activated symbols in order to give you the highest possible payout from the spin.
Ready to head into the world of fairytale creatures and dragon slots? Take a spin on the Dragon Goddess slot today!
ICONS PAYTABLE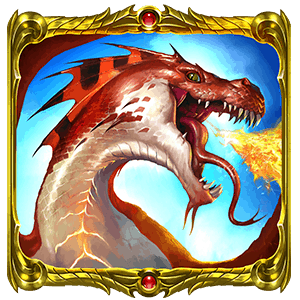 The Firedrake can usually be found in caves, breathing fire onto anyone who wants to take his treasure. As the best known of all dragons, it is fitting that he offers you the highest payout of the game's symbols.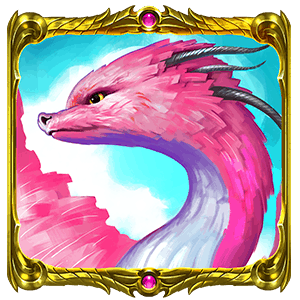 The Jormungund is believed to have descended from the ancient Greek god Loki and pays out between 20x and 200x your bet amount for 3 or more of a kind.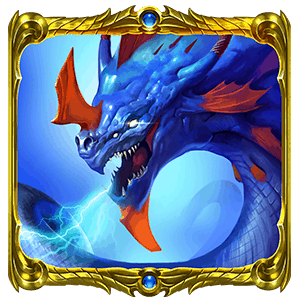 Unlike the fearsome look and image commonly associated with dragons, the Ryujin is a benevolent Japanese dragon that often grants wishes and great wins.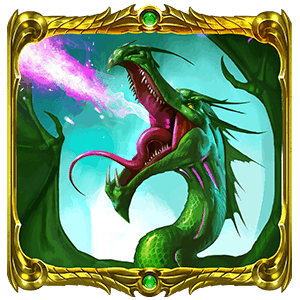 The part-snake, part-bird Amphitere was a fearsome and tenacious creature. However, you have little to be scared of if it rewards you with 120x your bet in one of the best online slots, Dragon Goddess.