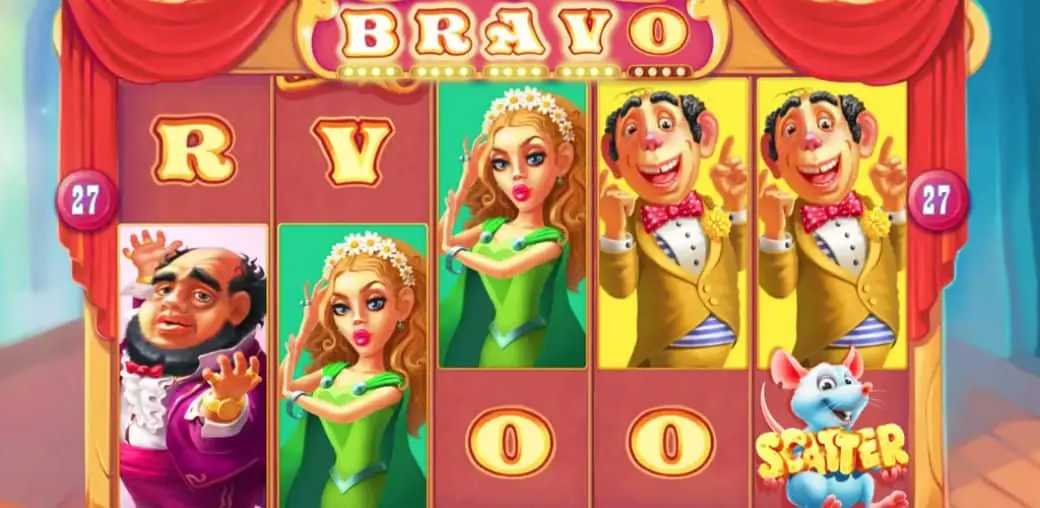 Aaaah! There's a mouse in an Opera! Follow Scatter the Mouse in his artistic pursuit of cheese in this 27-ways slot adventure with super Bravo Jackpot and Wild musical instruments. Help the Great Fernando finish his greatest masterpiece and make sure Rita the Opera Diva won't be scared by a little mouse, just looking for a little slice of delicious cheese! Meet a cast of colorful characters like Tudor the Tenor and young and beautiful Kordelia, who is just making her first steps as a singer. Opera's doors are open for any man, woman and even mouse! Come on in!
Ludwig is always cheery and helpful. He would never hurt a fly, but Tudor and Rita have made it very clear, if they ever see a mouse in the building, they will never work with Ludwig again! Now he is torn between his love for animals and his duty as the Maestro. Help him and the applause will be yours!
Rita was born for the stage. She memorizes each script with ease, inserting her own warmth and emotion into each note sung. There is just one little thing standing between Rita and a stellar performance, her massive fear of mice!
Cordelia was getting tired of second places and boring rehearsals. She needed something new, something fresh to help her ascend to the very top of the Opera.. Cordelia is the Opera Houses backup singer. She has always been jealous of Rita, but has never managed to take her spot. Before the concert started she saved a small mouse, a mouse that could have a great influence on everything that will happen in tonight's show.
From a young age Fernando has exceled in everything he does. Everything did not come easy to him, but he has endured! All his hard work and sleepless nights are soon to pay off! After tonight's performance the whole world will remember him, the Great Fernando!
Tudor never starts his act without a glass of wine and a slice of a stinky cheese. Too bad for him, the Scatter the mouse shares his tastes and even his plate! Tudor hates it when Scatter steals his cheese!
Scatter was very small when he first moved into the halls of Opera in search of a few scraps of cheese. The Opera House is his favorite cheese-hunting ground, as he found out cheese is the Tudor the Tenor's favorite food! Help Scatter get all the cheese and Free Spins before Tudor can catch him!
Gather the musical instruments and let the music flow. The instruments replace all symbols except Scatter (because he's just too hard to catch) and bring you exceptional prizes!