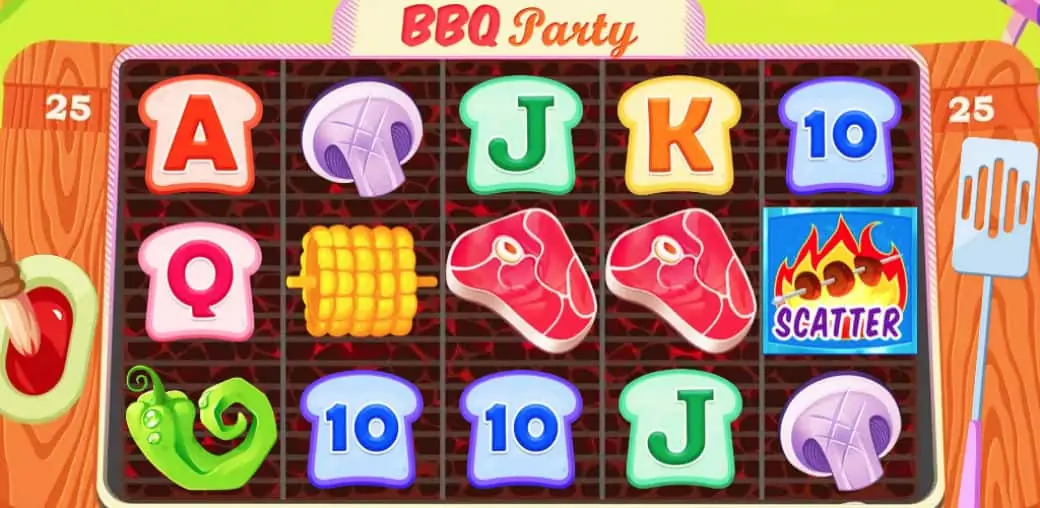 Can you smell it? The summer BBQ season upon us! The air is filled with the mouth-watering smoky aroma of delicious roasted meats, fish and vegetables. Taste the meaty delight in this 27-ways machine and don't forget the flaming touch of the Tomato Wild – no barbecue is complete without it! So, what are you waiting for? All the neighbors are here and it's time to start the BBQ party!
It has ears but cannot hear. Oh, well it can still pop!
For the non-meat lovers, a fishy treat. Tuna!
This meat is so tender it's practically melting! Don't waste a second more!
For the vegetarians among us, a meat free substitute. Take a bite of the fleshy goodness.
It may be green, but it's seasoned for any season! Come take a spicy bite of the hot pepper!
Get 3 gloves and prepare for the main dish. Choose the right one and get served up to a X10 bonus win!
It takes mastery to roast on a scatter, but the taste is worth it! The Scatter Skewer will give you up to 20 Free Spins!
Don't burn your tongue or your meat! Appears only on 3rd reel during Free Spins and turns all adjacent High Symbols to Wild.
For those with a taste for quick snacks. It replaces all symbols except Bonus and Scatter.